Does Melania Trump realize she's shown disrespect by Donald Trump
Does Trump Realize the First Lady Is Standing Next to Him?
Some eagle-eye Twitter users think President Trump somehow forgot that Mrs. Trump was standing next to him at a recent speech in Fort Myers, Florida which is totally a thing that you would believe happened, honestly. Holly O'Reilly posted a series of video clips in which the President expresses condolences from the Grand Guignol school of public speaking and then says "Melania really wanted to be here" as if she was... not there.
Advertisement - Continue Reading Below
To be honest, it's probably just another strange turn of phrase from our marble-mouth-in-chief but admit it, you would totally buy it if I said "Melania wore a hat and big sunglasses like a Jennifer Lopez movie character on an undercover assignment and her husband didn't recognize her," wouldn't you?
I mean, I would. I did! I watched that video like "OMG, we've reached full farce. Bring it on! The world ends not with a bang but with a series of door slams, slapstick, mistaken identities, and pratfalls."
Obviously, I'm here for that. I want to live in the world where Melania puts on a baseball cap and sunglasses that probably cost more than your mortgage and suddenly Trump is like "Where's Melania? Who is this new guy in the fetching green blouse?" And then some advisor tells Trump that this guy is "Mel", a new presidential aide. Trump's like, "Good to meet you, dude. I immediately respect you because I perceive you to have a Y chromosome." And then Mel quickly rises in the ranks of the government until finally Trump resigns, telling the American people "There is no better man to run this country than Mel."
Advertisement - Continue Reading Below
It's a classic gender mixup caper. Call it Mr. Doubtclimatechange.
Catherine Zeta-Jones is going to win another Oscar for the musical adaptationMel/Melania.
I LIVE FOR A REVEAL!
This is great (this is terrible).
What a time to be alive! (I have to say that every five minutes to ensure that I am, actually, still alive. You really never know what with Trump and Kim Jong-Un doing their bestFeud: Bette and Joanimpressions. Like, enough! Neither of you gets the part. Don't call us; we'll call you.)
Advertisement - Continue Reading Below
Advertisement - Continue Reading Below
Actually, that's an insult toFeud. Reality would never make it as a writer on that series. Even Ryan Murphy would be like "He calls him Rocket Man? On television? In front of the U.N.? Get out; that's too extra. Wait! What if he did it... in song?! And what's this you're saying about the First Lady putting on a baseball cap and suddenly getting paid 30 cents more on the dollar. I'm intrigued."
Anyway, reality isn't being written by Ryan Murphy, apparently, because there is not a showcase part for Sarah Paulsen and it doesn't have any redeeming qualities that will slowly degrade after season three. As you may be aware, the president and Kim Jong-Un have been trading insults back and forth all week so we are either on the cusp of nuclear war or the Sharks and Jets ballet fromWest Side Story. One never knows, but you should keep your pointe shoes laced up just in case.
The North Korean leader addressed a world audience in English for the first timeevercalling Trump "a mentally deranged dotard." A dotard! I have never even heard that word before so thanks so much for schooling me. This is like an episode ofSesame Streetbut terrifying. Like if every sewer on Sesame Street was filled with It but you still came away with a decent education.
Advertisement - Continue Reading Below
Kim Jong-Un pulled out his Cyrano De Bergerac reads for this one. As a drama queen, I am in awe. But as a person whose lungs like to fill with air, I'm like "Aww. This is going to end terribly, isn't it?"
What a time to be alive question mark.
I want to be screaming with glee about the live-action burn book happening on the news but it does come with the sneaking suspicion that I'll be destroyed by a hydrogen bomb before I get a chance to use all my Plenti points. And I have a lot of Plenti points so this is a mixed bag for me.
Ah well. There's still time. Mel will save us.
Video: 5 Dirty SECRETS Melania Trump Doesn't Want You To Know!
Does Trump Realize the First Lady Is Standing Next to Him images
2019 year - Does Trump Realize the First Lady Is Standing Next to Him pictures
Does Trump Realize the First Lady Is Standing Next to Him advise photo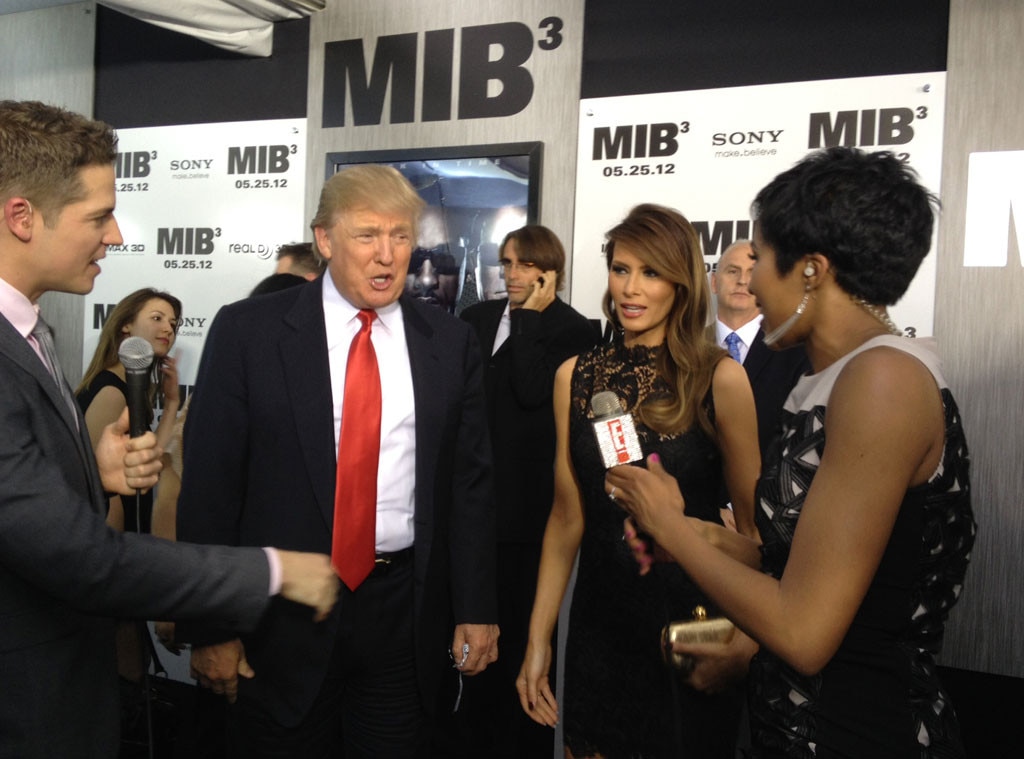 Does Trump Realize the First Lady Is Standing Next to Him pics
Does Trump Realize the First Lady Is Standing Next to Him new foto
pictures Does Trump Realize the First Lady Is Standing Next to Him
Watch Does Trump Realize the First Lady Is Standing Next to Him video
Forum on this topic: Does Trump Realize the First Lady Is , does-trump-realize-the-first-lady-is/ , does-trump-realize-the-first-lady-is/
Related News
VPL Spring 2013: The PowerCollection
Drug May Be New Weapon Against a Superbug
Psoriasis Fashion Advice
How to Use Oval Makeup Brushes
HR 1484 No More Public Lands Advocates Score Another Victory
8 Reasons To Be Yourself
Chocolate Chip Pumpkin Muffins
Mailman Catches Child Stealing Junk Mail, Then Decides to Change His Life Entirely
Diet chart for a single day from morning till you go to bed in hindi
How To Do The Parivrtta Trikonasana And What Are Its Benefits
Spice
Everything That We Know About Kim Kardashian's KKW Beauty Concealers
Date: 05.12.2018, 01:57 / Views: 43585
---